There's nothing like a good Western film to make you want to grab your cowboy boots and move to the desert. Fortunately, unlike fictional ghost towns with tumbleweed rolling by, Southwestern homes are full of life with Spanish and Pueblo influences giving rise to a variety of architectural styles — from traditional adobe constructions to homes with colonial flair. Here's a look at a few of our favorites currently on the market.
Tucson, AZ
2376 E Placita De La Victoria, Tucson, AZ
For sale: $1.55 million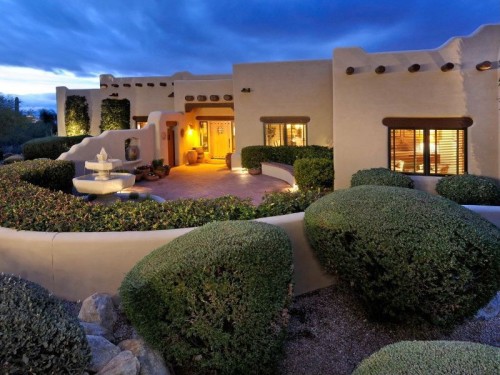 Adjacent to Pima Canyon, this Tucson home is a contemporary take on classic adobe design. Inside, 4 masonry fireplaces, custom-milled doors and wood-beamed ceilings create a canvas for Southwestern-style rugs and other native design elements.
Santa Fe, NM
558 Camino Del Monte Sol, Santa Fe, NM
For sale: $1.2 million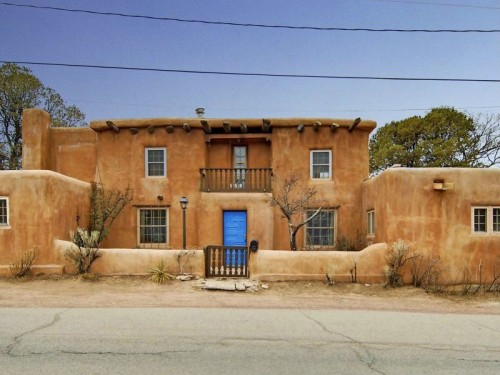 Frank Applegate, a famed Santa Fe architect and sculptor who founded the Spanish Colonial Arts Society, built this 4-bedroom house in 1921 when Camino del Monte Sol was just a dirt road. Today, Applegate is considered one of the masters of Pueblo revival or Santa Fe style. A great room was added by architect William Lumpkins around 1978, but several original architectural details remain.
Saint George, UT
2410 Entrada Trl Unit 1, Saint George, UT 
For sale: $759,000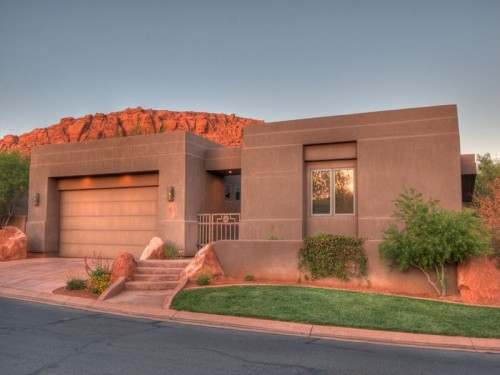 Located in the southwestern corner of Utah, bordering Arizona and Nevada, this 4,511-square-foot home blends with the surrounding red-rock mesas and alpine wilderness. Saint George has attracted retirees and second-home owners over the past 20 years with several parks, bike trails and golf courses nearby.
Long Beach, CA
440 Ximeno Ave, Long Beach, CA
For sale: $399,900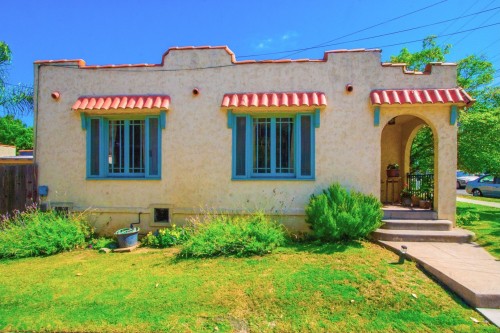 Built in 1923, this Long Beach home is full of Spanish influences, with built-ins, archways, classic moldings, period windows and touches of turquoise and orange throughout. Minutes from the Colorado Lagoon and the Pacific Ocean, the bungalow is in a prime location for Southern California beach lovers.
El Paso, TX
1709 Old Paint Dr, El Paso, TX
For sale: $355,000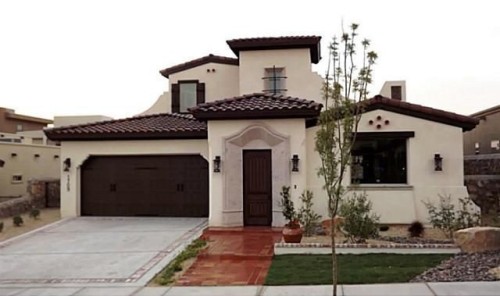 Part of a new Spanish revival development in El Paso, this home mixes traditional architectural features with contemporary amenities including custom-designed cabinetry, quartz countertops and stainless steel appliances.