ast week we looked at some gorgeous green bedrooms on Houzz; this week we turn to blue. Soft blues with a touch of green or gray remind us of the sea and sky and tend to bring in a tranquil vibe. Bolder blues such as aqua, turquoise and cobalt have a fun, youthful vibrancy and work well in modern bedrooms. Deep, dark shades of navy are cool and elegant — and play well with almost any other color and with all styles of decor.
Check out 10 transcendent blue bedrooms on Houzz along with some tips for how to use blue in your own bedroom.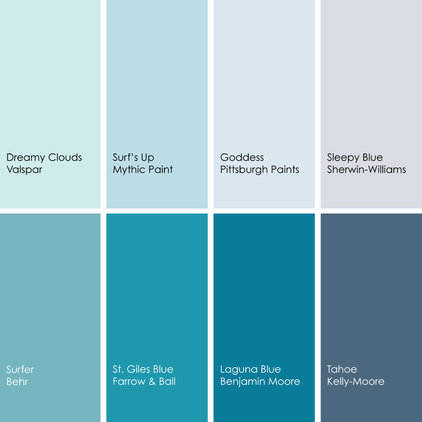 Go minimalist without the starkness by painting a wall or the ceiling in your bedroom a soft icy blue. I like using white and blue hues in rooms that have wood floors and furniture. The wood tones add warmth and a nice contrast to the palette. It's clean, crisp and cool, yet inviting and comfortable.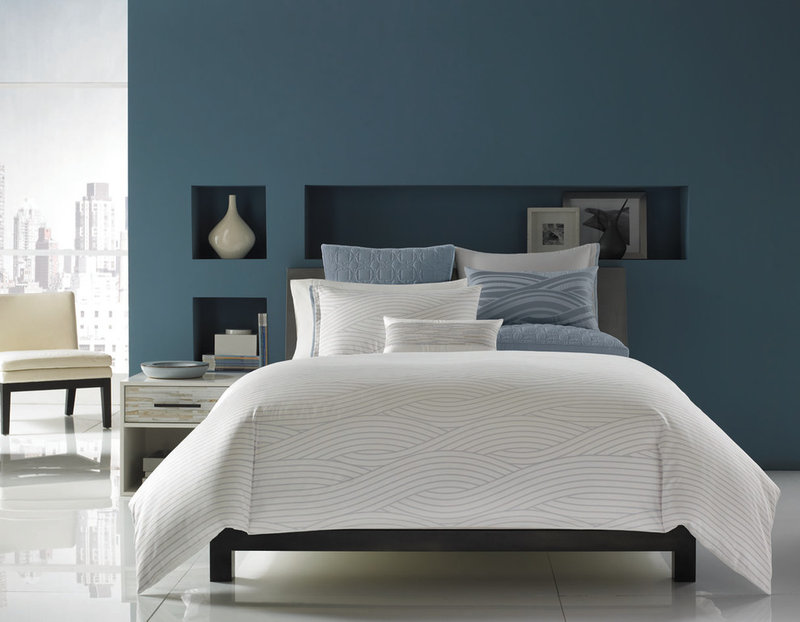 I love this particular blue hue — a not-quite-navy blue that has a bit of gray to tone it down, despite how deep it is. It reminds me of half-faded blue jeans and works well as a neutral background. This is a color that can take dashes of other bolder colors, similar to how you can pair any colored T-shirt with your favorite jeans.