They buy. They sell. We look at the pretty pictures like the celebrity real estate snoops that we are. Somewhere deep inside us, we love the visceral thrill of trash-talking Mark Wahlberg's master suite or thinking that Bruce Willis' kitchen needs an update.
But at the end of the day, celebrities trying to buy or sell in the housing market are just like us — with maybe a few more layers of money, managers and financial advisers.
Here are some of our favorite celebrity properties listed, bought or otherwise appearing on the real estate Multiple Listing Service in Los Angeles during 2013.
Photos courtesy of Realtor.com.
Casey Kasem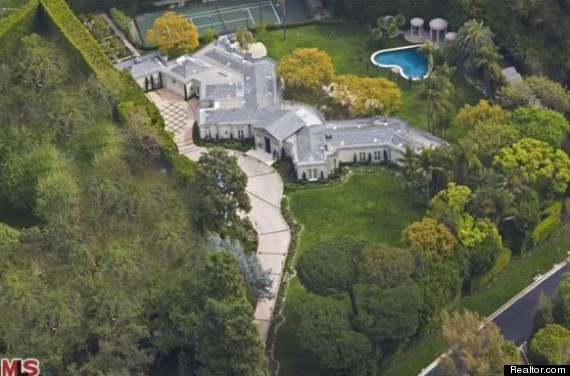 Radio personality Casey Kasem and his blonde, beehived Mrs. Jean listed in early spring what was uncharitably described as a teardown near Brentwood for $42 million. That wasn't rocking anyone's Top 40 list — despite the heart-shaped pool — and the price for the seven-bedroom mansion may have been out of whack with the times. The property came off the market, unsold, in September as concerns about Kasem's health surfaced.
Bob Hope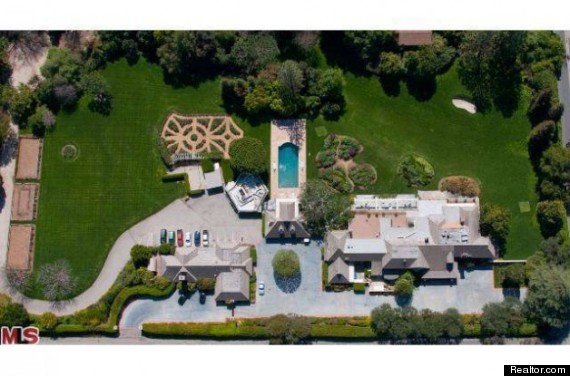 Bob Hope's longtime Toluca Lake home remains listed at $27.5 million. While the address may not be as trendy as Beverly Hills, there's a lot of house in this estate — almost 15,000 square feet of mansion sitting on more than five acres, just a proverbial spit from Universal Studios and City Walk. Not to mention a one-hole golf course and enough room for Richard Nixon's helicopter to land so the two could play a few rounds.
Ellen DeGeneres & Portia DeRossi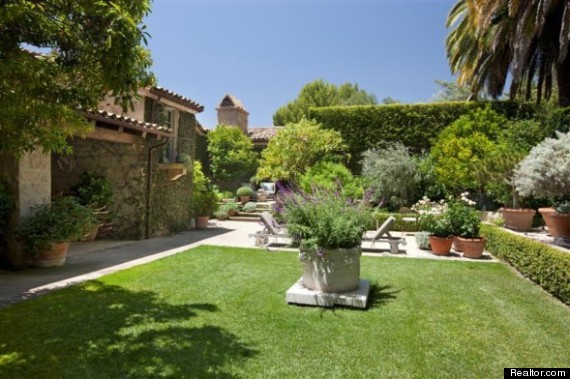 Ellen DeGeneres and Portia DeRossi bought this Santa Barbara-area gem that was listed at $26.5 million in May. The restored Tuscan-style hacienda was built in the 1920s and was extensively renovated by its previous owner, architect and designer John Saladino. Landscaped with 30-foot Italian cypresses and mature olive trees for that Old World ambience, the property has a 10,500-square-foot home with five bedrooms and nine fireplaces.
http://www.huffingtonpost.com/2013/12/30/celebrity-real-estate-2013_n_4442291.html?utm_source=Alert-blogger&utm_medium=email&utm_campaign=Email%2BNotifications