Rain clouds couldn't dampen design fans' spirits this April with these top-10 photos from Zillow Digsinspiring remodel dreams across the country. Check out what images you and your friends Dug the most this month:
No. 10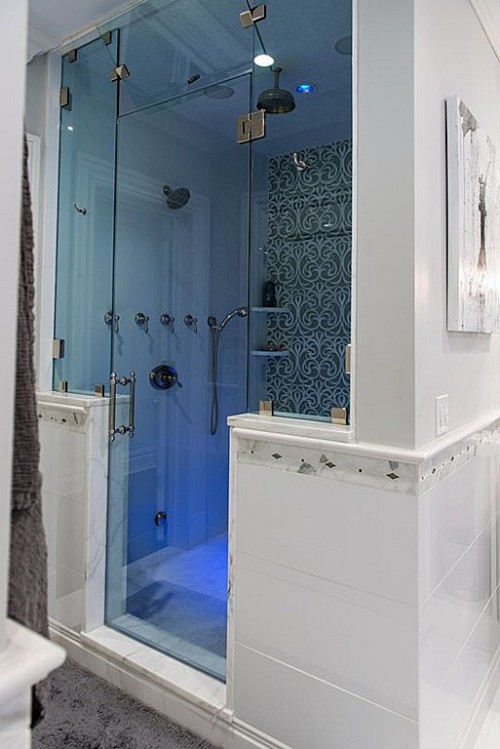 Outdated no longer! A stale bathing unit gets a major overhaul with glass and marble, creating a modern look.

No. 9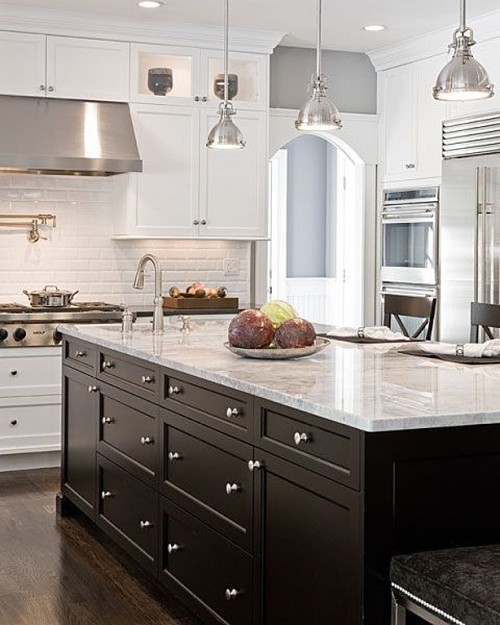 This kitchen mixes metal, wood and marble, adding interest to the space. This island's dark wood stain is a bold, yet tasteful contrast with white cabinetry on the adjacent wall.

No. 8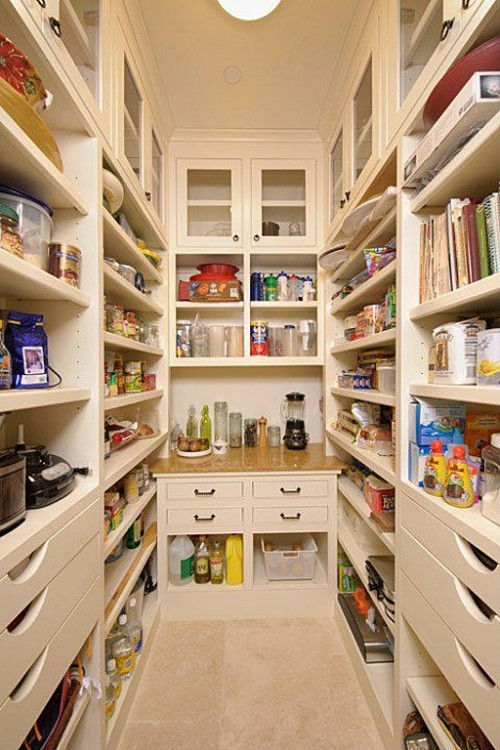 A staging counter allows home chefs to gather the exact items needed per recipe without making multiple trips.

No. 7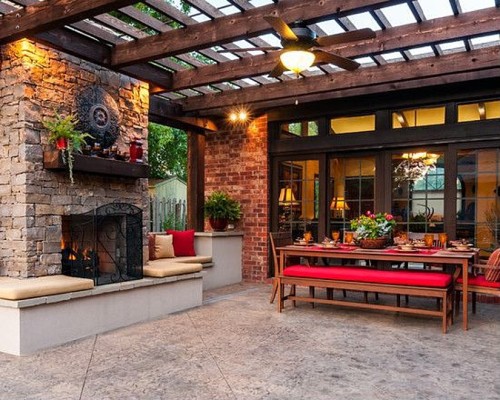 Padded benches along the hearth offer extra seating options, while exposed brick and wood beams draw guests to the table.

No. 6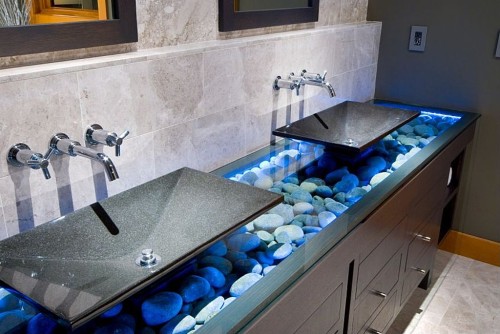 Not yet outdone, these modern basins defend their title as the No. 6 Hottest Digs for the second month in a row.

No. 5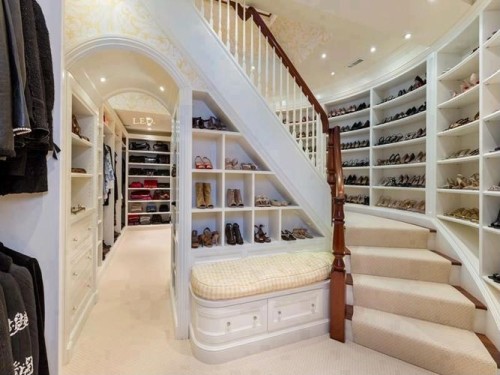 Users may have been divided when it came to their favorite feature of this closet, but one thing they could all agree on — there's no such thing as too many shoes!