Now that hip-hop star and headphone honcho Dr. Dre has bought Tom Brady and Gisele Bundchen's mega-estate in Brentwood, he's listed his home in the Hollywood Hills.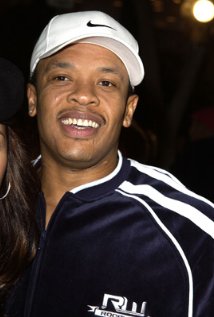 The gated home at 9161 Oriole Way, Los Angeles, CA has a magnificent view and almost 10,000 square feet on one of the coveted "bird streets" above the Sunset Strip, where many celebrities tuck mansions into the hillside. Dr. Dre bought the mansion in 2011 for $15.4 million and has listed it for $35 million — just $5 million less than he reportedly paid for Tom and Gisele's super-estate.
It's listed by Kurt Rappaport of Westside Estate Agency, who handled both sides of the Brentwood sale, as well. His listing describes Dr. Dre's house as having "the best view estate in the city" and doesn't offer any photos of the home's interior.
Here's what it does say: the home has 6 bedrooms, 9 baths, a library and media room, a guest house and wine cellar, as well as a pool and patio that offer a glimmering view of LA.
Want to buy Dr. Dre's home? Calculating costs, here's what your monthly mortgage payment looks based on a 30-year fixed mortgage, with 20 percent ($7 million) down: $134,549 a month.
read more…
http://www.zillow.com/blog/dr-dre-selling-153602/?utm_source=feedburner&utm_medium=email&utm_campaign=Feed%3A+ZillowBlog+%28Zillow+Blog%29