There's a lot $50,000 can buy — from a new car to a college education — but rarely does a new home top the list.
Before you rule out being a homeowner for less than six figures, check out these houses on the market for around $50,000. You might find a diamond in the rough.
Trenton, TN
612 S Brownsville St, Trenton, TN 38382
For sale: $57,000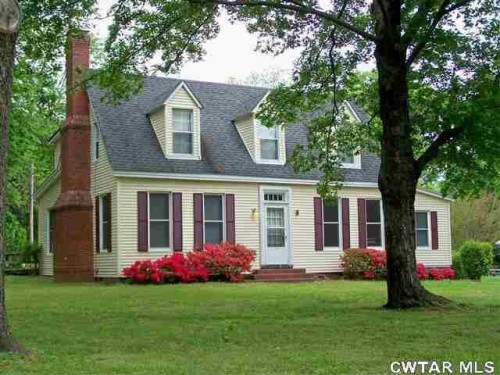 If you can picture yourself sipping tea in this 1946 Cape Cod-style home, Trenton may be the place for you. Known for its annual Teapot Festival, the town has lots of character and affordable homes. For $57,500, you can get 5 bedrooms and 3 baths on more than half an acre.
Neillsville, WI
205 Hewett St, Neillsville, WI 54456
For sale: $54,900

Less than 30 miles from Marshfield, this 3-bed, 2-bath home includes an updated main bath, hardwood floors, new carpeting and built-in storage. While it's currently being rented, the 1960 construction is in good condition, priced well below the Neillsville median list price of $99,900.
Mullens, WV
515 Church St, Mullens, WV 25882
For sale: $50,000

Built in 1941, the previous owners of this home have maintained its architectural charm. Step inside and find beautiful hardwood floors, an original fireplace and an updated kitchen. The 3-bedroom, 2-bath home also backs up to the Guyandotte River, a tributary of the Ohio River.
Oak Grove, KY
1021 Poppy Seed Dr, Oak Grove, KY 42262
For sale: $57,000

This $57,000 home has curb appeal with flower beds and a recent coat of paint, indicating the interior is in good condition. Located in Oak Grove adjacent to the Fort Campbell Army base, the house has 5 bedrooms and 2 baths measuring 1,217 square feet.