December jobs report: Unemployment falls to 9.4%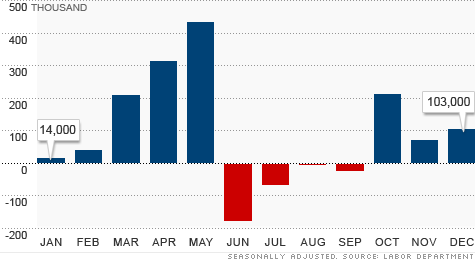 NEW YORK (CNNMoney) — The U.S. economy added 103,000 jobs in December, and the unemployment rate unexpectedly fell to 9.4% — its lowest level since May 2009, the Labor Department reported Friday.
Businesses were hiring, adding 113,000 jobs to payrolls in the month. But the government continued to shed staff, cutting 10,000 workers from payrolls.