Electric lounge areas, neon lights and tropical pagodas — it doesn't get much more luxurious and extravagant than these swimming pools. We've gathered 10 of the most eye-popping, jaw-dropping liquid hits from Zillow Digs.
Cave of wonders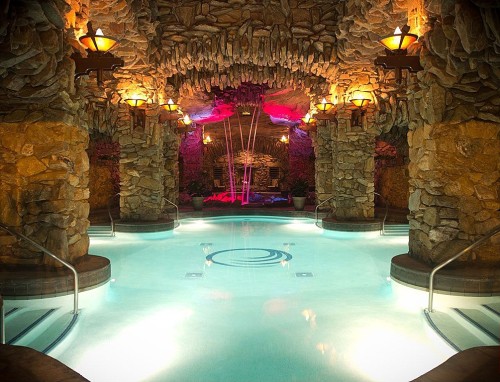 Cheers! This swanky pool grotto features an electric lounge area for swimmers looking for a little on-land refreshment.
Asian influence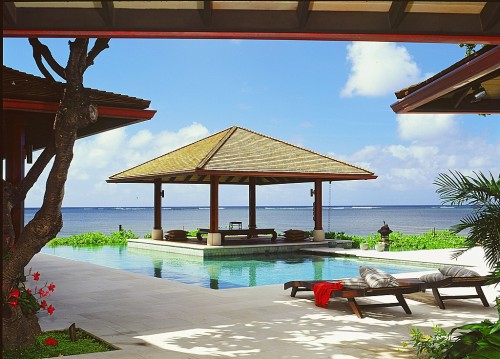 This shady pagoda provides a mid-afternoon respite overlooking tumbling waves and glistening beaches of the Pacific.
Desert villa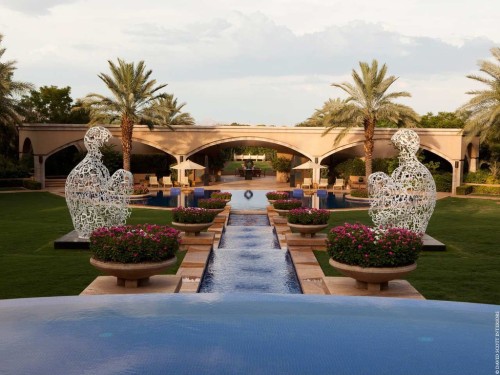 Influenced by homes of the French Riviera, a cascading river gracefully joins two separate swimming areas. Sophisticated glass statues complement the space with a touch of abstract expressionism.
Splash of Morocco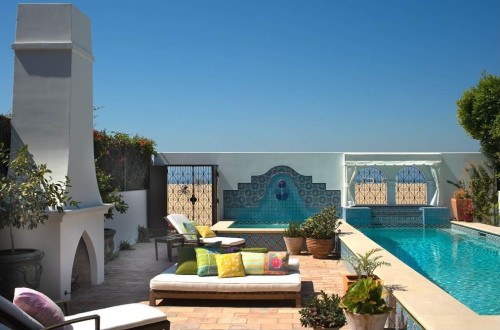 Intricate mosaics juxtapose simple stucco walls for a look that evokes Mediterranean flair in this pool area by Zillow Digs designer Chris Barrett.