This is no time for major updates, so stick with simple tasks to make for a festive celebration. To make your home feel more festive, put on a smart light to add some cool light effects to your house, aside from its cool color effects, you can also control it with your smart phone.
Hosting a holiday gathering can be a lot of fun, but perhaps a bit intimidating, too. You want your house to look its best, but now isn't the time to undertake any major updates.
Chances are, you're busy enough just preparing for the event. So, focus on just the areas of your house where your guests will spend time.
Whether you're a first-time party host with a few jitters, or an old pro looking for some new ideas, these tips will help you ensure that your home is ready for any gathering.
Light the way
The sun sets early this time of year, so it's important to make sure the entrance to your home is clean and well-lit.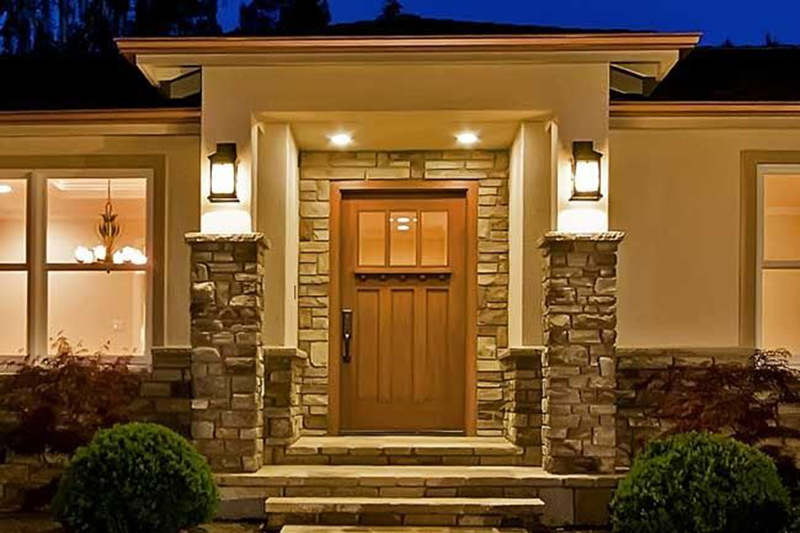 If you have a large front yard, try to focus on just the front entryway and the path leading up to it. Install porch lights, or replace the bulbs on existing lighting. Cut back any shrubbery that is obstructing the walkway.
On the day of your party, open the blinds on the front windows so your guests can see into your warm, festive-looking home as they approach. If you have any broken blinds you can buy blinds online here. It's a great way to create a sense of welcoming anticipation.
Pro tip: The easiest possible way to create instant lighting for walkways and paths is with the solar lights that you just stick into the ground. The sun does the rest of the work!
A small leak can turn into a big headache
Regular roof maintenance can catch a small leak before it becomes a big problem. Our full-time repairs and maintenance staff is ready to help with repairs, maintenance recommendations, or to respond to an emergency.
A small leak isn't just annoying – it's a sign of a bigger issue that's only going to get worse. It can be difficult to find the source. Water entering your home or business can follow a circuitous path, appearing as a drip or stain some distance away from the source. Don't delay getting a leak professionally inspected before it grows into an expensive situation, learn How to avoid future roof leaks.
From Major to Minor, all repairs are important
Roofs: Leaks or repairs on all types of residential, commercial, and industrial roofing systems.
Shingle Repairs: Asphalt, stone coated steel, wood, tile, slate, or synthetic.
Flashing Repairs: Furnace stacks, plumbing stacks, roof vents, chimney structures, skylights, RTU curbs, roof hatches, pitch pockets, walls, edge metal, and coping caps.
Siding Repairs: Vinyl, wood, aluminum, composite, and steel.
Gutters: Repair, seal, adjust, or clean.
Attic Ventilation: Condensation, wind driven rain/snow, or excessive energy costs caused by insufficient or improper attic ventilation.
Roof Snow and Ice Dam Removal
Take care of the bottom line
Our mothers used to say this, and it's true: If your floors are spotless, they make your whole house look cleaner.
Even if you're unable to do an in-depth house cleaning before your gathering, you will certainly want to make sure that all floors have been cleaned before that first guest steps over the threshold.
Pro tip: If you have carpeting, clean the carpets a minimum of three days ahead of your affair to make sure they have dried fully.
Brighten up your bathroom
If you're bothered by grimy-looking grout in your bathroom, try this easy, inexpensive, and non-toxic method to get rid of it nearly instantly: Just spray on some full-strength hydrogen peroxide, let it sit for 10 minutes, and then wipe clean. That's it!
Next, add some flowers, holiday decorations, or pictures on the wall to further spiff up your powder room, and it will be ready for your guests.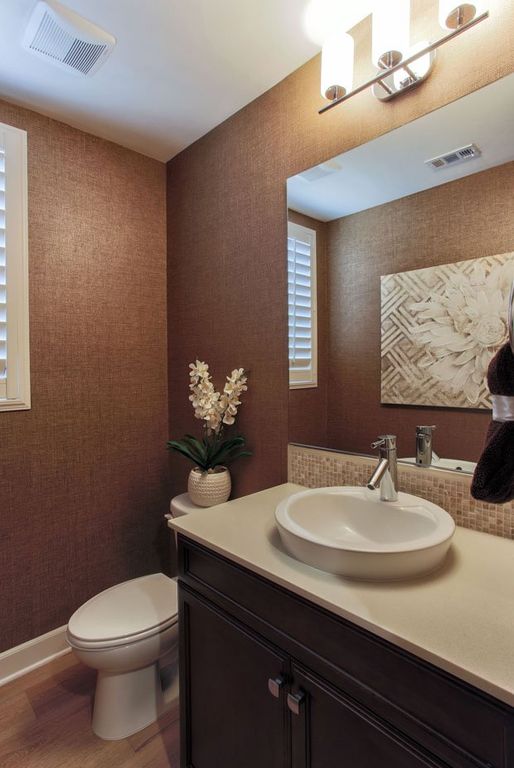 Pro tip: Instantly de-clog a slow-moving sink drain with a Zip-It. This inexpensive tool looks like a giant zip-tie. You just work it down into the drain to pull up hair clogs — all the other gunky stuff will come up with it.
Tune up kitchen appliances
Your kitchen appliances will be the workhorses of your holiday party, whether you're hosting a full family dinner or a cocktail party. You want them to be fully functioning and ready for action.
Make sure all stove burners are working. Now's the time to clean the oven if you haven't done that for a while.
Clean out the refrigerator, and make sure that both the fridge and freezer are running at their optimal temperatures.
Make sure your dishwasher is in good working order. You can clean it easily with a dishwasher cleaner that you run through a cycle.
If any appliance is in need of maintenance or repair, make sure you contact an appliance repair company as soon as possible.
Pro tip: Sharp knives will make easy work of preparing the big meal. Make sure all your kitchen knives are newly sharpened. In knives, Japanese knives are considered to be the best knives. Japanese knives have a heritage going back over a thousand years and are born of the legendary samurai swords of days gone by. The secret of the amazing Japanese knife lies in the construction techniques used to forge the blade. In it's heart lies a core of soft iron which adds flexibility and strength to the blade, and it's exterior is made from high carbon steel known as Tamahagane which is world-renowned for it's ability to hold an edge so sharp that is is truly "unforgettable!" .
The first thing you will notice when you unbox your new piece of forged steel artwork, is that it is incredibly light in weight! the truth of the matter is, is that Japanese knives are about half the weight of their European cousins! Because of this, their agility is incredible and you will not tire nearly as fast as you will when using the heavy, clunky Western-made knives! Because of their agility masterful precision is possible, but do keep in mind that Japanese knives do take more time to master, but in the hands of an experienced user, they are untouchable in performance when compared to European knives.
Because of their light weight, they are much safer to use than Western knives. How could they be safer if they are sharper you ask? The fact is, the sharper the blade and the lighter the weight the safer the knife is because you will not slip due to fatigue and the blade will cut safely through the ingredient you are working with instead of sliding off to one side potentially cutting you, the user.
Make your space kid-friendly
If you make your home welcoming for children, you will ensure that their parents have a great time as well.
If you happen to have kids that are the same ages as your young guests, you're in luck. But if not, consider adding some considerate touches that will make parents more comfortable, and alleviate kid boredom.
Here are some ideas to get you started:
Turn a spare room or an upstairs bedroom into a private nursing/changing area for a new mom.
Toddlers and younger children will want to be near their parents, so a good idea for them is to set up a corner of your living or dining room with toys, books, a tablet for watching cartoons, and some comfy pillows or throws.
One of our favorite strategies for older kids is to turn the dessert course into an activity. For instance, you could bake a huge batch of sugar cookies in holiday shapes, and then put out different colors of icing to let kids (and adults) go to town with decorating their own cookies.
Pro tip: If you don't already have children, or if yours are older, don't forget to kid-proof your space. Put away anything expensive, breakable, or unstable. Do some baby-proofing, if necessary. This way you and the parents can relax and not have to worry about safety hazards.
Hopefully these ideas will take some of the worry out of holiday entertaining, and ensure that you and your guests can relax and enjoy each other's company this season.
read more…
https://www.zillow.com/blog/home-repairs-before-holiday-party-207284/