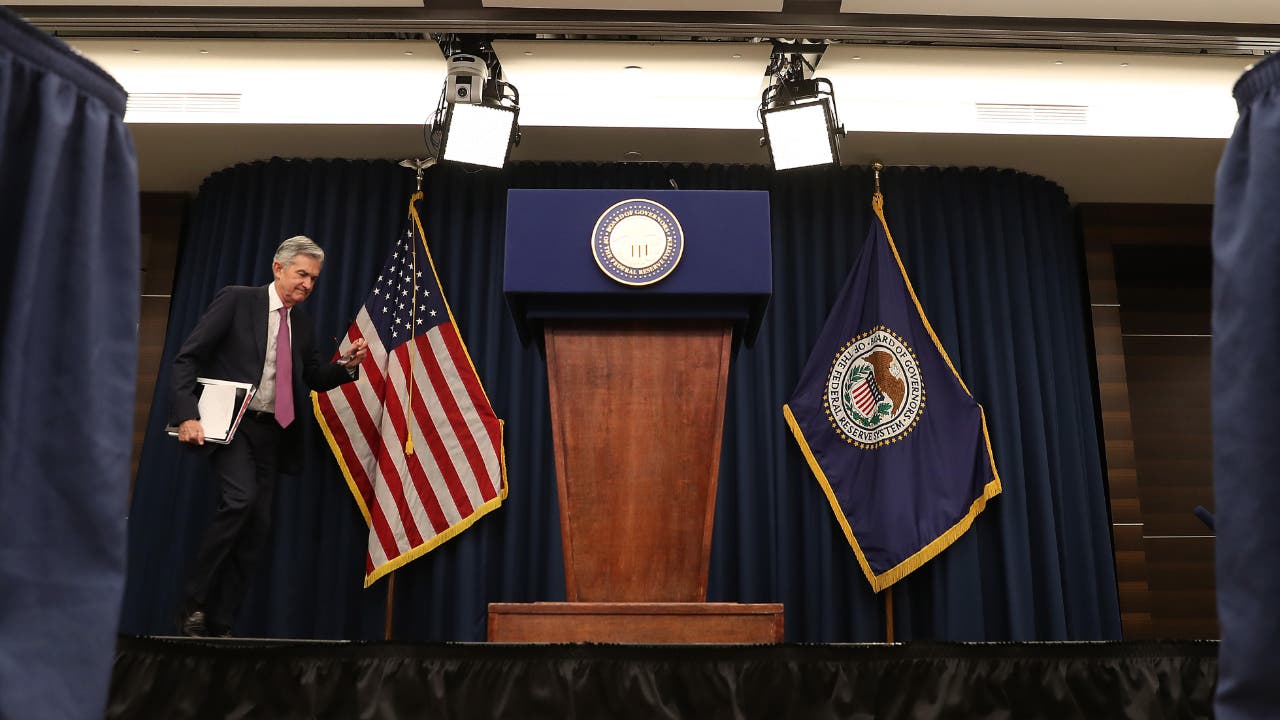 The Federal Reserve cut rates for a third time this year today. While the 25 basis point rate cut won't have a direct impact on fixed-rate mortgages, Fed actions do impact the market which touches lending.
Here's what the rate cut means for homebuyers and homeowners.
What will happen to long-term fixed mortgages?
The federal funds rate does not directly affect long-term fixed-interest mortgage rates; those rates are pegged to the yield of U.S. Treasuries, which are set by market forces. However, those market forces are influenced by Fed policy, as we saw in July when the 10-year Treasury yields dropped after the Fed cut rates.
While fixed-rate mortgages don't move in lockstep with the Fed, they're not immune to Fed policy.
"The Fed does have an effect on rates and consumer sentiment because we look to the Fed for the health of the economy and because policy action does have an impact on the market," says Joel Kan, MBA's associate vice president of economic and industry forecasting.
Variable-rate loans will get cheaper
Variable-rate loans, such as adjustable rate mortgages (ARMs) and home equity lines of credit (HELOCs) track with the Fed rate, so those borrowers will come out ahead.
A drop in the federal funds rate by 25 basis points means a 25-basis point drop in variable rates, as well. Usually, borrowers will see a change in their lender statements the month after the Fed lowers rates.
"To quantify this, on a HELOC of $100,000, every change of 0.25 percent in interest rate (either upwards or downwards) will cause a borrower's interest expenses to rise or fall $250 per year. As this works out to only about $21 per month, it should not have a very significant impact on most borrowers unless they have a very large HELOC," says Daniel Shlufman, Mortgage Banker at Classic Mortgage LLC.
Those with variable-rate mortgages may have to wait a while to see their payments fall. Such loans typically adjust annually on their anniversary dates. Some don't adjust at all for the first two, three, five or even seven years.
What borrowers should do
Would-be homebuyers interested in a fixed-rate mortgage or those who want to refinance should take advantage of today's low interest rates, experts say. There's no way to time the market to get the best deal on rates, says Kan.
The best course of action for homebuyers is to decide whether they can afford the home they want based on their down payment and current mortgage rates. Today's mortgage rates are low by historical standards, so waiting for even lower rates can mean missing an opportunity.
read more…